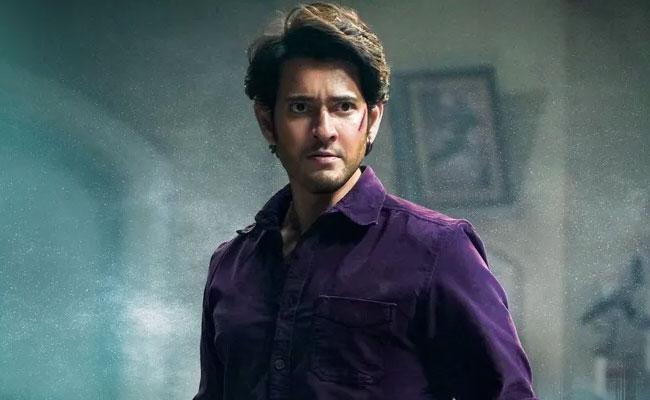 Movie: Sarkaru Vaari Paata
Rating: 2.75/5
Banner: Mythri Movie Makers, GMB, 14 Reels Plus

Cast: Mahesh Babu, Keerthy Suresh, Samuthirakani, Vennela Kishore, Subbaraju and others

Music: S Thaman

Director of Photography: R Madhi

Editor: Marthand K Venkatesh

Art Director: AS Prakash

fights: Ram-Laxman

producers: Naveen Yerneni, Y. Ravi Shankar, Ram Achanta and Gopi Achanta

Written and directed by: Parasuram

Release Date: May 12, 2022
Mahesh Babu's "Sarkaru Vaari Paata" is another Telugu biggie that has generated huge hype post-pandemic. Irrespective of the director, Mahesh Babu's movies create a lot of interest. "Geetha Govindam" director Parasuram has successfully presented Mahesh Babu in a new avatar. It was evident in the trailer. The trailer was a roaring success.
Let's find out whether the film lives up to the expectations.
Story:
Mahi (Mahesh Babu), a private money lender in the USA, gives 10k dollars to the studious Kalaavathi (Keerthy Suresh) for her college fees, only to realize that she duped him. To recover the money from her father, he rushes to India. Her father de ella turns out to be a businessman named Rajendra Nath (Samuthirakani) in the Vizag region, Mahi's hometown de ella. Rajendra Nath also happens to be a person who owes Rs 10000 crores to banks.
The rest of the movie is all about Mahi fighting for a bigger social cause?
Artists' Performances:
Mahesh Babu carries the movie on his shoulders and tries to lift it when the graph goes down. With his histrionics and dialogues from him, Mahesh Babu has provided the required mojo. He looks stylish as well. Mahesh Babu's star power and his comic timing are the main strength of this film.
Keerthy Suresh does her best in the first half. The scenes between Mahesh Babu and Keerthy are hilarious at the beginning. But she hardly appears in the second half, and when she does for a moment, she gets a cringe sequence.
Samuthirakani, who wowed with his villainy act in 'Krack' and 'AVPL', doesn't create much impact due to a weak character.
Vennela Kishore as Mahesh Babu's friend is okay. Subbaraju gets a formulaic character. Nadiya's role is hardly worth mentioning.
Technical Excellence:
Thaman and R Madhie are the main pillars among the technicians. "Kalavaathi" and "Ma Ma Mahesha" stand out in Thaman's compositions. Madhie's camerawork has brought luminous texture.
highlights:

Mahesh Babu's histrionics
Entertainment in the beginning portions
Thaman's music
drawback:

Lack of gripping narrative
Regular scenes in crucial situations
Topical issue handled unconvincingly
Analysis:
It has been a long time since Mahesh Babu played a role with a comic touch. "Sarkaru Vaari Paata", director Parasuram's first film with the superstar, puts him in this zone. Perhaps Mahesh Babu understood quite well that Parasuram had written a formulaic script that he needs to take charge of. He has put in the extra effort with his comic timing and histrionics to hold the movie.
After beginning the film with the hero's childhood episodes and establishing the reason for the hero becoming a money lender, the story cuts to a fun and entertaining romantic track.
For close to one hour, Mahesh Babu and Keerthy Suresh's sequences take place including the 'Kalavaathi' song. Remember that there are only two songs in the first half, and the rest of the drama completely relies on Keerthy Suresh and Mahesh Babu's love track.
"Sarkaru Vaari Paata" has a topical issue – loan defaults and bank scams. The bank officials seize the assets of the poor and the middle-class customers if they miss their EMIs. But they dare not touch the businessmen and the willful defaulters. The topic is relevant. And Parasuram has tried to give a commercial touch to this issue. The writer-director has chosen a tried and tested formula for commercial movies.
Parasuram is good at narrating films with a dose of entertainment. His mark on him is visible in the initial portions, but proved to be a let down in second half.
The beginning of the film, the interval, and the climax are linked smartly. But he faltered in the crucial part of the final sequences. The director has taken too many cinematic liberties as well.
Director managed to keep the film largely entertaining, even during the slightly sluggish second half there are moments that hold the film tight.
For a story dealing with bank loans and financial scams, it needed a far more convincing narrative. The forced comedy track involving Mahesh Babu, Subbaraju, and Keerthy Suresh in the second half is another black spot in the film.
The film lacks the required drama and emotional force in the penultimate sequences. Tanikella Bharani's loan issue and Nadiya's story don't make us feel emotional.
Overall, "Sarkaru Vaari Paata" is a regular commercial movie made on a topical issue. The film entirely relies on Mahesh Babu's star power and charisma and the superstar gives his best to hold the show. It is a typical mass entertainer with a mixed bag.
Bottom line: Mahesh Babu's Paata
New App Alert: All OTT Apps & Release Dates Under One App
.