Shortly after Elon Musk announced that he planned to allow former President Donald Trump back on Twitter, "Trump's Twitter" began trending on the platform.
Musk recently came to an agreement to purchase Twitter for about $44 billion, and during a live-streamed event with the Financial TimesMusk said he did not believe it was "correct" to ban Trump.
The former president's personal Twitter account was permanently suspended in January 2021 following the January 6 riot at the nation's capital.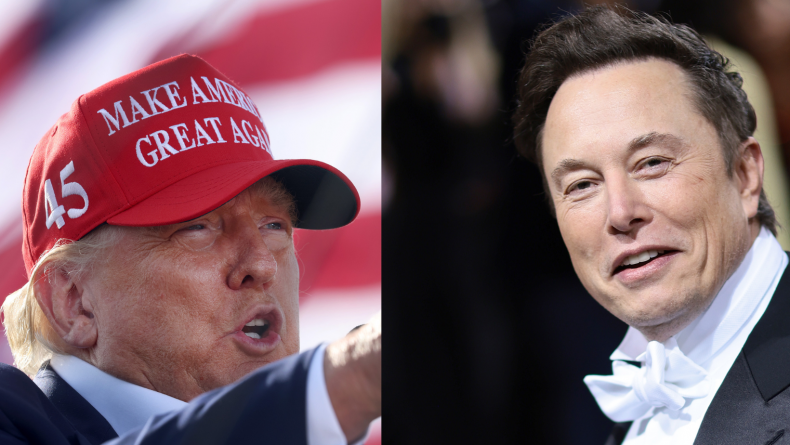 "I think that was a mistake because it alienated a large part of the country and it did not ultimately result in Donald Trump not having a voice," Musk told the outlet.
Musk's declaration prompted Twitter users to take to the social media platform to share their views on the news. While some shared they were glad to see that decision will be reversed, others expressed their concern.
"Elon Musk reversing Trump's Twitter account will break the democrats…LOL," @GuntherEagleman wrote.
Tina Forte, a Republican running for Congress, also supported the decision.
"The days of banning people from social media simply because you disagree with them need to come to an end," she wrote.
Twitter user @keith_saunders wrote that those who are unhappy about Trump potentially coming back to the platform simply should not follow him.
Though there were some Twitter users who relished in the news, others voiced their opposition.
@corvo_gene wrote that the ban was "justified."
"This ranting baby needs billionaire goons to protect him from the consequences of his own s**tty actions?" they wrote. "Cool, let him come back, we will bury his bulls**t like we always do."
@Jennife39481653 wrote that she hopes that Musk will ultimately be unable to take control of Twitter.
One wrote that this decision may have consequences if Trump returns to Twitter.
"Reminding everyone how freakin bats**t crazy Trump is on a daily basis may backfire on the Republicans agitating for his return," wrote @lindyli. "Especially right before the midterms. Just sayin."
Trump launched his own social media platform, Truth Social, earlier this year.
Devin Nunes, the CEO of Trump Media & Technology Group, told Maria Bartiromo on Mornings with Maria that the former president is no longer interested in Twitter.
When asked if Trump would consider returning to Twitter if Musk took ownership, Nunes said, "Well, I can only report what he said. He said he really doesn't have an interest in going on Twitter, and my guess is that it would continue." to be the same."