Apple will ditch its proprietary Lightning port and switch to USB-C on all or possibly some models of the iPhone 15 lineup destined to launch in the second half of 2023, Apple analyst Ming-Chi Kuo said today.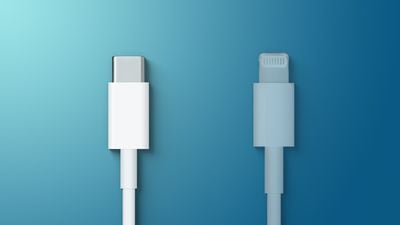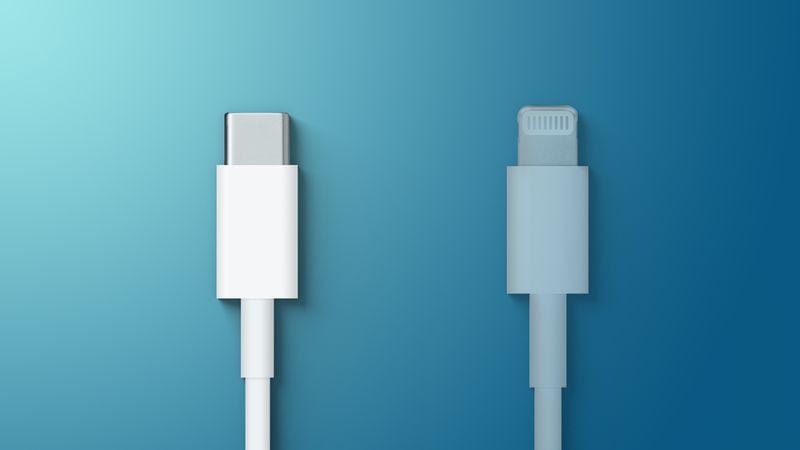 Since the ‌iPhone‌ 5, Apple has kept the Lightning port on the ‌iPhone‌, despite much of the industry moving to USB-C. in to tweet todayKuo said that the latest supply chain survey indicates that Apple will ditch Lightning in favor of USB-C in 2023. Kuo noted that USB-C would improve transfer speeds on the ‌iPhone‌ and improve charging speeds.
Kuo had previously said that Apple would be sticking with Lightning on the ‌iPhone‌ for the "foreseeable future," saying that switching to USB-C would be harmful to Apple's MiFi business and has lesser waterproof specification. Now, Apple has reportedly changed its tone. One possible reason for Apple's change in heart is pressure being placed upon it by the EU.
The EU continues to move forward with passing new legislation that would force Apple to adopt USB-C on all iPhones, iPads, and AirPods sold in Europe. Such legislation, if passed, would require Apple to either ship specially designed USB-C equipped models of its products to Europe while keeping the rest of the world stuck with Lightning or adopt USB-C for all of its products globally.
Most of Apple's iPad lineup already features USB-C for faster transfer speeds from accessories such as cameras. For photographers and cinematographers, a demographic Apple has been keen to target with its high-end iPhones, the Lightning port represents a bottleneck for transferring large video and photo files. A move to USB-C would ease that workflow, make it easier to transfer files and be supported by a broader ecosystem of USB-C accessories.
Initial speculation was that Apple would keep the Lightning port on the ‌iPhone‌ until it's ready to go entirely port-less, relying simply on MagSafe to charge and transfer files. ‌MagSafe‌ was first introduced on the ‌iPhone‌ with the iPhone 12 in 2020, so it's still a relatively new technology to the ‌iPhone‌. The pressure being placed by the EU may have forced Apple to reconsider its timeline for moving entirely portless, requiring it to comply with possible upcoming regulations and move the ‌iPhone‌ to USB-C.
Popular Stories
Apple's Director of Machine Learning Resigns Due to Return to Office Work
Apple's director of machine learning, Ian Goodfellow, has resigned from his role a little over four years after he joined the company after previously being one of Google's top AI employees, according to The Verge's Zoë Schiffer. Goodfellow reportedly broke the news to staff in an email, saying his resignation is in part due to Apple's plan to return to in-person work, which required …
Former Apple Design Chief Jony Ive Shares His 12 Favorite Tools of the Trade
Former Apple design chief Jony Ive, who still partners with Apple on products, has revealed his 12 must-have design tools for making, marking, measuring, and carrying with him every day. The list appears in a special issue of Financial Times '"How to Spend It" magazine (paywalled), of which Ive is guest editor, and the designer uses the opportunity to put the focus on his obsession with …
Apple CarPlay Workaround for Tesla Vehicles Now Available to Download
Apple CarPlay is now available for Tesla vehicles – but only for owners willing to resort to a workaround that uses a connected Raspberry Pi. In the face of Tesla's apparent indifference to repeated calls to bring CarPlay to its automobiles, Polish developer Michał Gapiński demoed his success in bringing Apple's in-car system to his Tesla Model 3 earlier this year. As noted by Tesla North, …
Apple Releases New 4E71 Firmware for AirPods, AirPods Max and AirPods Pro
Apple today released a new 4E71 firmware update for the AirPods 2, AirPods Max, and AirPods Pro, up from the 4C165 firmware that was released back in December. Apple has also released new 4E71 firmware for the AirPods 3, up from the 4C170 firmware that was released in January. Apple does not offer information on what's included in refreshed firmware updates for the AirPods‌, so we don't…
Apple Discontinues iPod Touch
Apple today that announced it is officially discontinuing the iPod touch, an out of date accessory that has been replaced by other devices like the iPhone and the iPad. Apple says that it is eliminating the iPod touch because its capabilities are available across Apple's product lineup. The iPod touch is the last remaining device in the iPod lineup, and it has not been updated since May…
.