Refresh
Now that the event's over, we're going to take a really quick break, and will then come back to you with some thoughts and analysis on the phone.
(Oh, and if you're in the US, it's somewhere between half midnight and half 3am for you – the event has wrapped, get some sleep! This live blog will still be around in the morning).
Okay, the event is over. That was quick, which was nice – don't use wasting time.
Unfortunately it was quick because Sony was quite light on actual details about its new phones. Let's take a look at what we didn't hear about:
display
Camera sensors
Charging speed
Software
And why? Well, we'd imagine nothing's changed here from the Xperia 1 III. So, our prediction is:
Display: 6.5-inch 4K
Camera sensors: 12MP + 12MP + 12MP + depth
Charging speed: 30W
Software: stock Android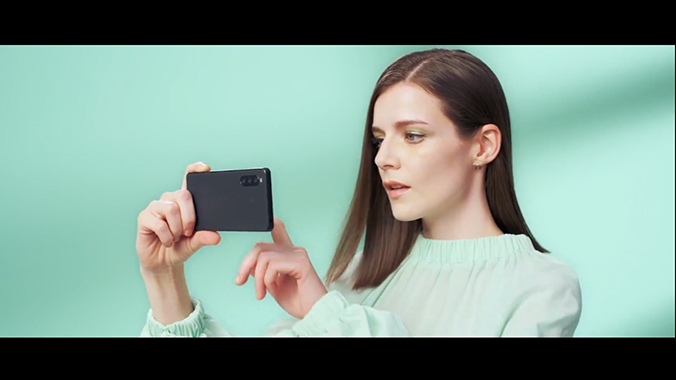 We've also seen the Sony Xperia 10 IV, the lightest 5G phone ever apparently, despite its 5,000mAh battery.
This is nice and small with a 6-inch screen, which has the Xperia 1's 21:9 aspect ratio but not its (presumably) 4K display.
It comes in mint, lavender, white and black, and honestly we prefer these options to the Xperia 1 IV's.
There's a 5,000mAh battery too, though the charging speed wasn't mentioned. And Sony has mentioned that it's got 5G, but we kinda expected that too given the last few were.
We've also just heard that the phone will use the top-end Snapdragon 8 Gen 1 chipset, something we really could have predicted.
As with every time a phone brand announces that they're using this chip, we're hearing some from Qualcomm describe why this is a good component.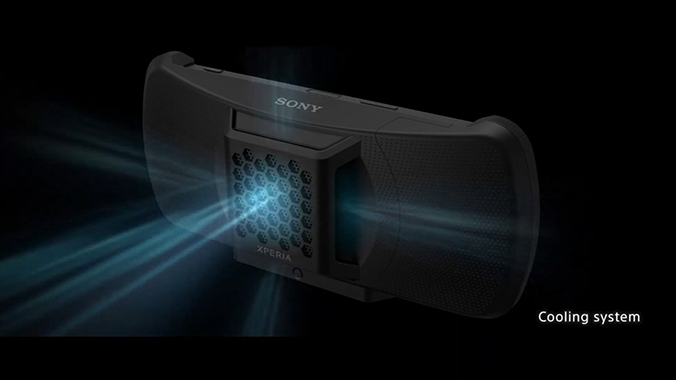 Oh, interesting – Sony is apparently making gaming peripherals for the Xperia 1 IV that will launch later in the year.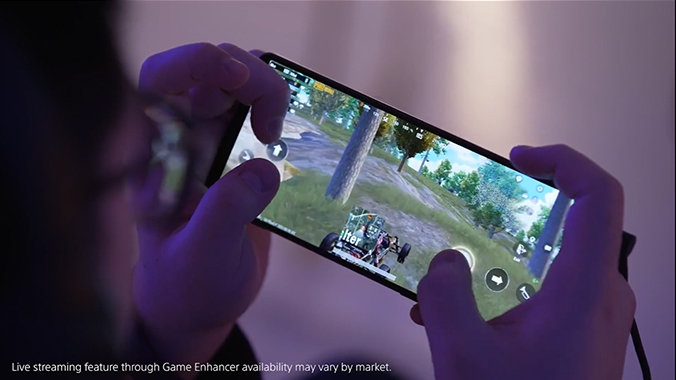 Now we're hearing about how you can live stream your mobile games straight from the phone's built-in game enhancer app, and see or hide comments, send video straight to streaming apps and remap your controls.
Good news, wired headphone fans: the 3.5mm headphone jack is still here.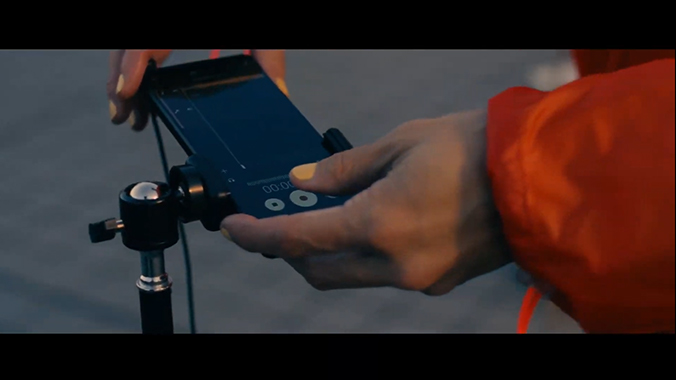 Apparently there's a new mode here for audio recording, and we heard a sample of a singer using it to capture her voice for a song.
Sony has said it was designed alongside Sony Music's engineers to get it just right.
Crickey they're speeding through the other camera features.
Most of them are familiar to Xperia fans – you can plug in the phone to an Alpha camera and use it as an external monitor.
Apparently the front-facing camera is new though, with a bigger sensor for better low-light performance.
We're seeing lots of examples of burst shot, so you press the button once and it takes loads of snaps – this should be useful for action shots, or portraits of annoying twitchy people.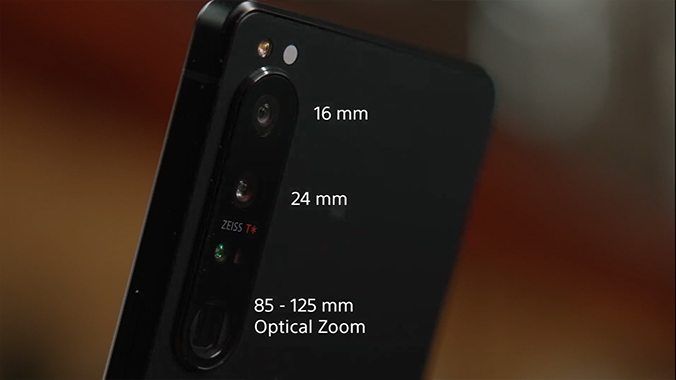 We've heard about the cameras – also, apparently each supports 4K 120fps video recording.
They've also mentioned that this third lens supports continuous optical zoom – we're expecting moving parts in the phone then to support this.
Sony is jumping straight into the testimonials with creators who use the Xperia 1 IV… without telling us what's new with the thing?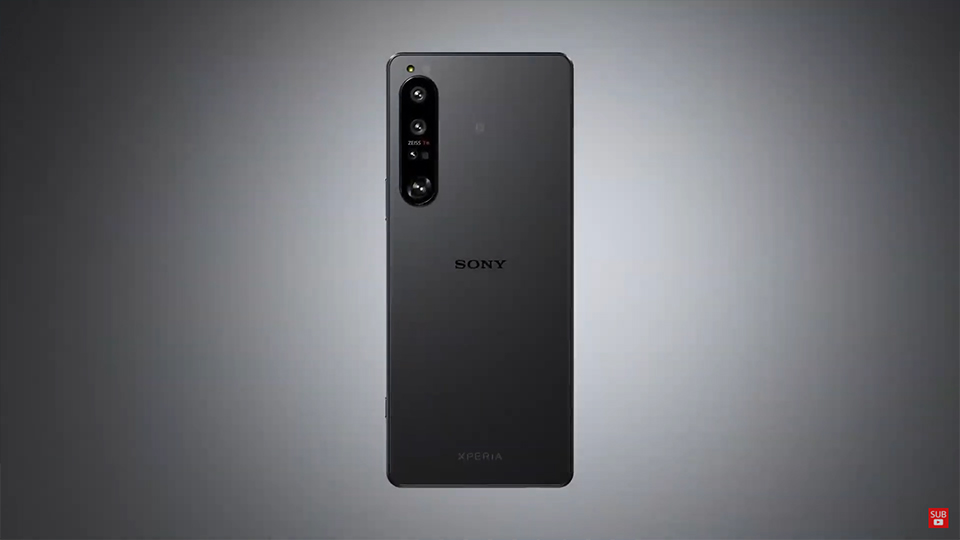 And here it is, the Sony Xperia 1 IV. Looks… familiar.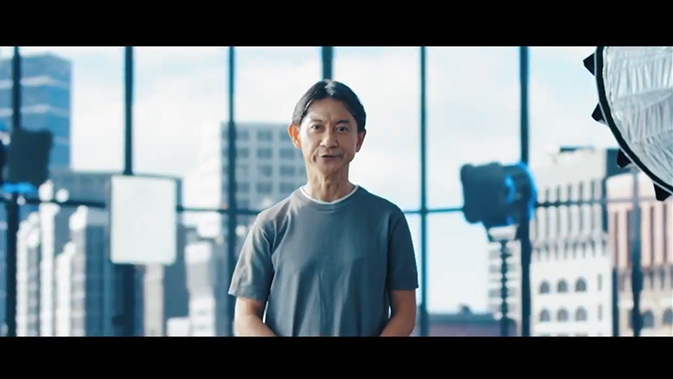 Sony is making a song and dance about how its phones are designed for creatives, both in the imaging and audio spaces.
Oh, and apparently the brand is looking to use zero packaging by 2050, and the upcoming Xperia phone launched soon will have '50% less packaging than before'.
Sony is talking about a movie or TV show that was shot using the Sony Xperia 1 Pro, we missed the name but lots of people are dressed like cowboys?
Now it's started properly.
The YouTube premiere has kicked off… to turn into a two-minute timer.
By the way, if you missed it, here's how to watch the launch event.
Sony has basically confirmed what phone is coming, saying 'the next ONE is coming' in the live stream's chat.
Does someone mind contacting Sony HQ and asking them to postpone the launch by about 15 minutes? My breakfast grilled cheese is taking ages to cook…
There are only 20 minutes to go until the event kicks off – it's probably time to make a quick breakfast and coffee!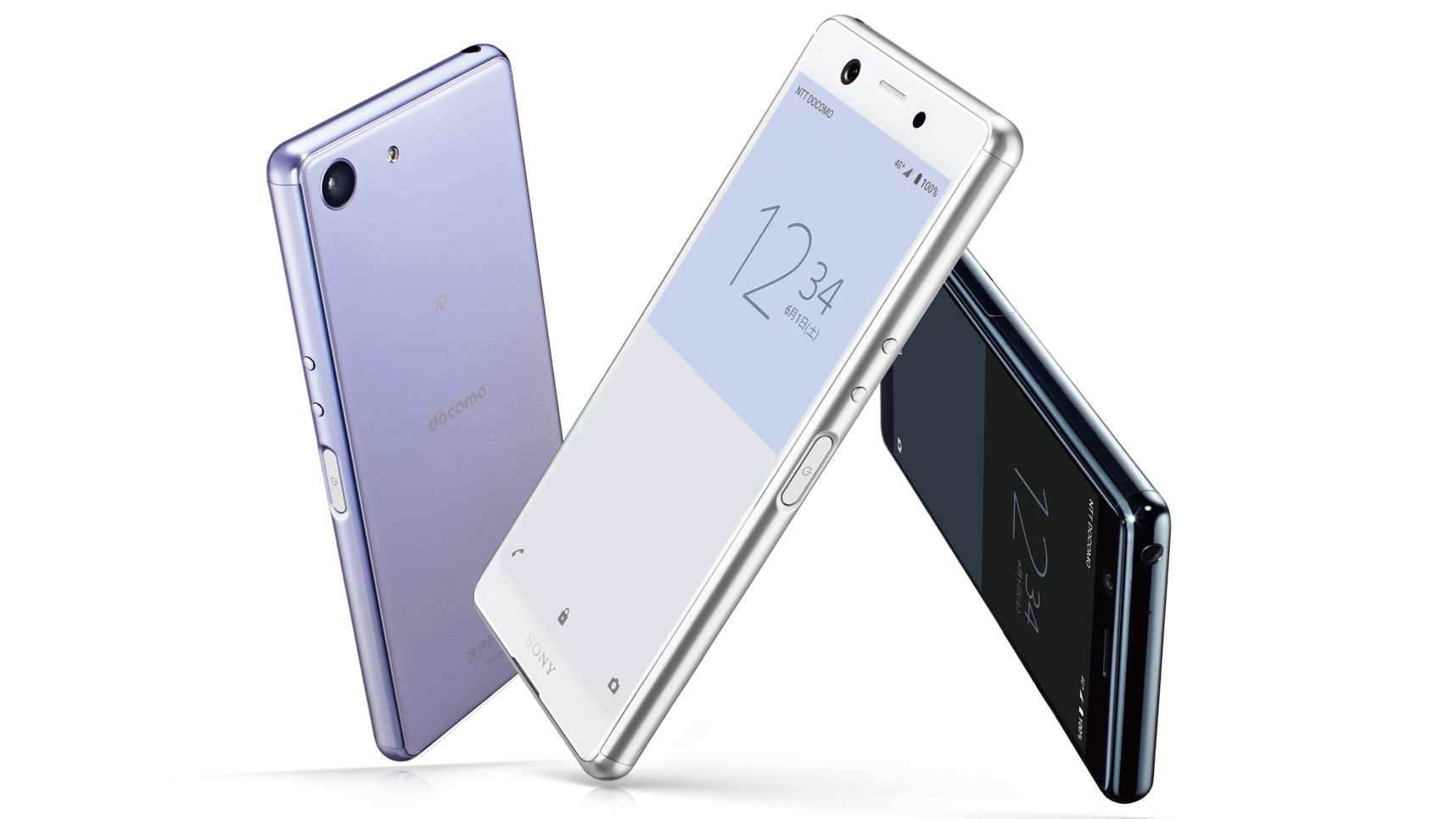 I'd love to see a Sony Xperia Ace phone.
These are compact mobiles that Sony only sells in Japan, and they're generally mid-range or budget devices. But given the drought of good small phones selling in other phone markets, I'd like to see one come west.
So could anything else arrive?
Well, we've been hearing some rumors about the Sony WH-1000XM5 recently – these would be the newest entries in the brand's top-end range of cans. So maybe they'll show up too, though Sony generally keeps its mobile division separate to its other ones (with the notable exception of its camera range).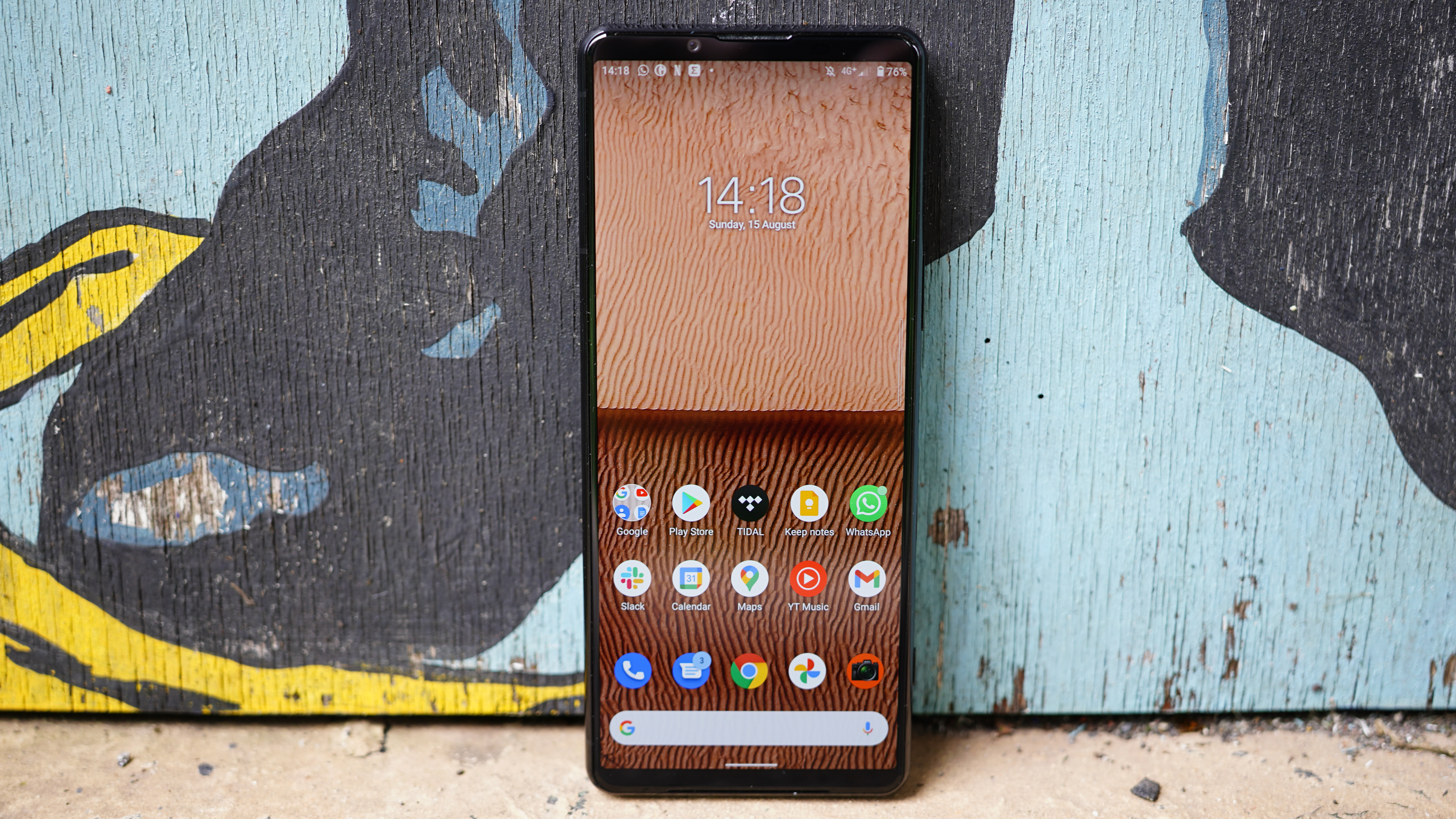 Like the Xperia 1 alternatives, the Xperia 5 and 10 phones don't usually bring big feature jumps between generations, but hopefully what's new with the Xperia 1 IV, will also be passed down to these handsets, at least to a certain degree.
We probably won't see the Xperia 1 IV on its own though, as its predecessors have come with siblings: the Xperia 5 and Xperia 10.
The Xperia 5 IV would be similar to the 1 IV, with many of the same specs, but with a smaller screen and a slightly lower price.
Then the Xperia 10 IV would be a budget version of it, with a much lower price and reduced specs too. While the Xperia 1 series is designed for content creators, the 10 phones are for people who just want to enjoy streaming that content.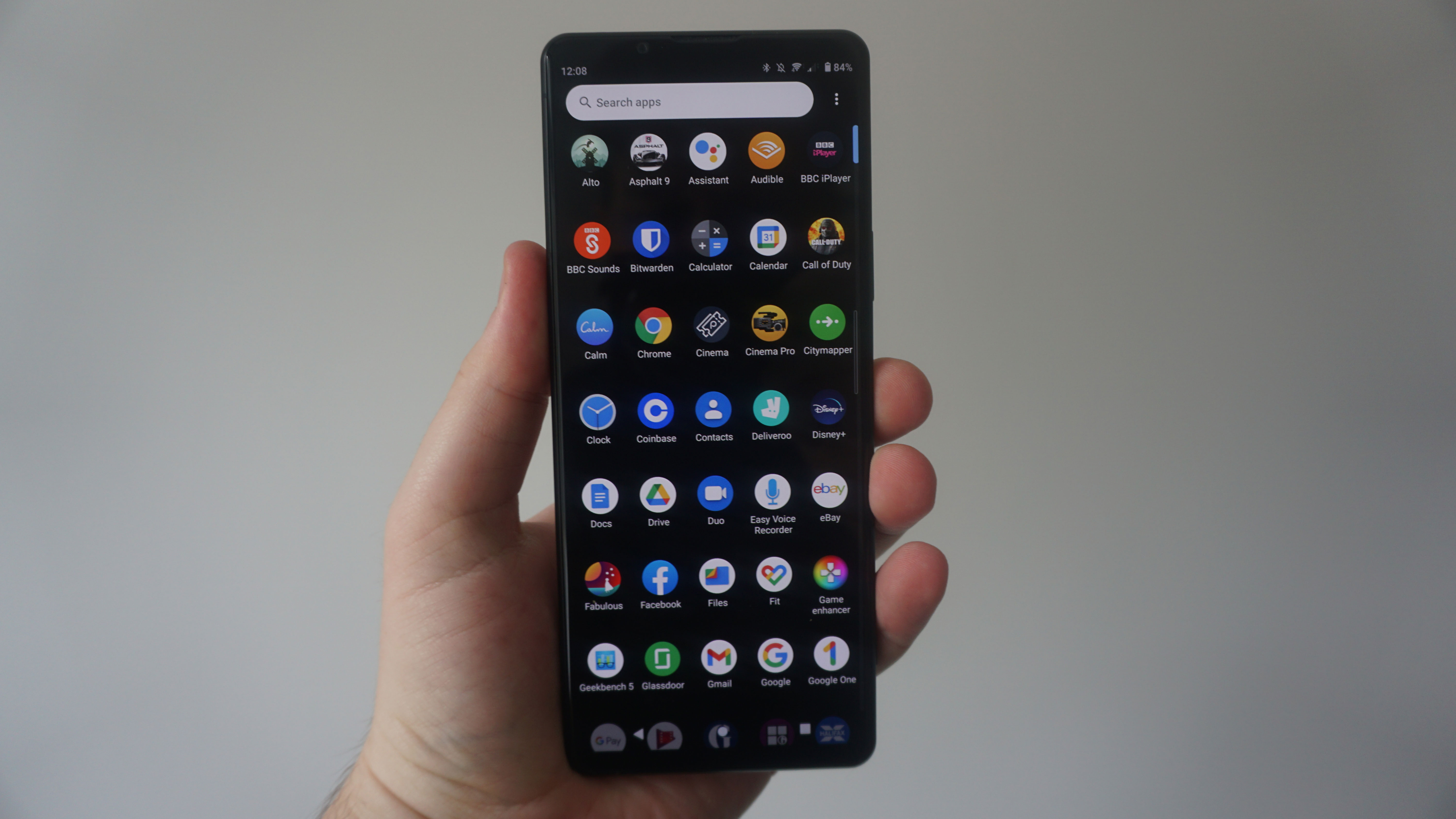 Sony's previous phones haven't often had giant spec increases between them – I first tested the Xperia 1 and it doesn't feel that different to the Xperia 1 III.
So don't expect the Xperia 1 IV to feature any wild improvements. We won't see three 108MP rear cameras or an 8K display or a stylus or anything like that, probably at least.
Instead, expect a few tweaks and upgrades. Perhaps we'll see some changes to the way the camera app, or a few minor upgrades in the display and processor areas.
So what do we expect from the Sony Xperia 1 IV launch? Well, the main thing we're expecting is… the Xperia 1 IV.
This is the company's top-end phone that'll likely cost over $1,000 / £1,000 / equivalent. It'll likely have a mid-sized 4K screen, three rear cameras, a top-end chipset and a side-mounted fingerprint scanner.
These phones generally don't have huge upgrades each time, but slight tweaks.
We're particularly fond of the modes for photography and videography – Sony takes lots of the tech from its Alpha cameras and adds them here, and also lets you plug in the phone to one of those cameras as a secondary monitor.
Why did Sony choose to host the Xperia 1 IV launch so early!? Right now it's 6am where I am, which is just too early to think straight.
Thankfully I made notes yesterday about what to focus each of these posts on, so I'm not having to totally make stuff up off the top of my head.