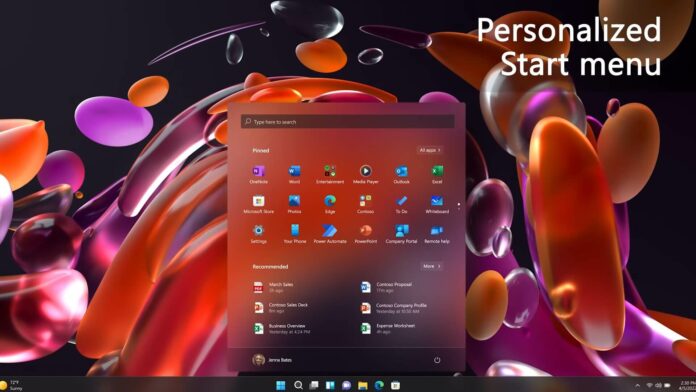 Windows 11 Build 25115 is here with one new feature and tons of general improvements.
Today, Microsoft has released a flurry of new preview builds for Windows 11, including a new preview build from the active development branch. Windows 11 Build 25115 is now rolling out to testers in the Dev Channel and it is essentially one of the early flights for version 23H2 (the update which will go live later on next year).
For those unfamiliar with the Windows development cycle, we've reached the point where Windows 11 version 22H2 is complete and likely to hit the RTM status by the end of the month. Since this year's feature update is pretty much finalized, Microsoft has begun work on version 23H2 "Sun Valley 3" testing, releasing an initial build to testers.
With today's preview build, Microsoft has introduced a new feature called 'Suggested actions' which was originally teased earlier this year.
So what exactly is a suggested action? As the name suggests, it's a new feature that attempts to guess what you want to do next depending on the text selected by you. For example, if you highlight a date in Microsoft Teams, there's a high probability that you will either paste it into another app or create an event in your calendar.

With Suggested actions, Microsoft will reduce the number of steps required to perform the action after copying or selecting a text. In the above case, when you highlight a date, a prompt will now appear within the app suggesting you create an event in the calendar for the selected day.

Likewise, if you highlight a phone number, as shown in the above screenshot, you will see an option to call the number or search it on Bing with Microsoft Edge. At the moment, there's not much to go on, but we have heard that the tech giant plans to use its machine learning features to better understand user behavior and offer up relevant suggestions,
This feature could really speed up some of the tasks we perform manually on Windows but it depends on how well it is implemented.
Windows 11 Build 25115 improvements and fixes
As we have highlighted in our previous reports, Windows 11's 2023 update is in the early stage of development and most of the features are expected to launch a bit later.
Apart from suggested actions, Windows 11 Build 25115 only includes improvements and bug fixes.
For instance, Microsoft says it has updated the icons in Windows Recovery Environment (WinRE) to better match the look and feel of Windows 11. The underlying speech platform is being updated to offer better support for Voice Access, a voice detection feature that lets work on Windows with your voice.
A bug has been fixed that causes the system tray icons in Settings > Personalization > Taskbar to get stuck when opening that page recently. This issue also led to File Explorer (explorer.exe). Another bug has been fixed where users get the error 0x800703E6 if they copy files from Google Drive.
Microsoft says it also made changes to improve the performance of File Explorer, particularly the 'Home' page. A bug that crashes Explorer when you press and hold CTRL + ALT + DEL has been resolved.
Other fixes in Windows 11 Build 25115:
Fixed an issue that would lead to explorer.exe crashing.
Fixed an issue that could lock up explorer.exe in certain cases.
Fixed issues with the access key in Task Manager, including that users were not able to directly press ALT + without releasing the ALT key.
Fixed an issue that causes 100% CPU usage on Windows.
Fixed an issue that could result in Smart App Control blocking correctly signed apps.
Fixed an issue that incorrectly turns off the Memory Integrity feature.
Fixed an issue where apps that use Easy Anti-Cheat to crash the PC with a Blue Screen of Death error.
Fixed an issue where certain apps closed before live captions is run.
How to install Windows 11 Build 25115
To install Windows 11 Build 25115,follow these steps:
Sign up for Windows Insider Program.
Open the Settings page.
Switch to Dev Channel.
Click on "Check for updates"and select"Download & Install".
Click on "restart now".
Remember that users cannot downgrade to Windows 11 version 22H2 after upgrading to Build 25115. That's because Build 25115 is essentially a new version of Windows 11 and it will eventually become version 23H2.
Folks who choose to remain on Beta Channel will be doing the final testing of Windows 11's version 22H2 as Microsoft fully stabilizes the update. New builds will be released with mostly bug fixes.
If you remain on Dev Channel, you will be getting builds of Windows 11 version 23H2 and access to new features coming next year. The initial builds will be quite a bit buggy than normal, but they will eventually become usable. It is worth noting that Build 25115 isn't really any different to Beta channel builds.